Remember that spectacular French-based Diablo Fan Film production we mentioned a few weeks ago? It is still moving forward. The director, Michael Shaack, reached us to inform he launched the equivalent of Kickstarter in a french website named Ulule to fund the production of the film from pre-production to completion. Here is the crowdsourcing page. Watch the videos at the bottom of this page.
The fan-made Diablo film's script is based on the novel titled Diablo: Legacy of Blood
by New York Times Bestselling author Richard A. Knaak. The film script adaptation is written by J. Heska.
This project will only be funded if at least $17,726 are collected before July 5, 2013.
Follow Michael Shaack on Facebook for future updates.
The donations will give you the following perks:
$7+ – Diablo "thank you, you will not go to hell" and regular updates on the project's outcome.

$20+ – Name in the film credits and previous rewards.

$33+ – Link download HD movie, projection premiere with the film crew and previous rewards
$59+ – Overview of record pre-production (to completion and after validation of Blizzard Entertainment), a DVD (including film making of) and previous rewards.

$104+ – Movie Poster, and previous rewards.

$130+ – Ex Libris chara-design, you are credited in general credits, and previous rewards.

$260+ – You will not suffer at any time during the adventure. File pre-production containing the full script, storyboards, and concept art after confirmation of Blizzard Entertainment, and previous rewards.

$650+ – Blessing from Tyrael, you will go to heaven!, and invitation to the set, ability to participate in the filming, you are invited to observe the stages of post-production of the film (half day), and previous rewards.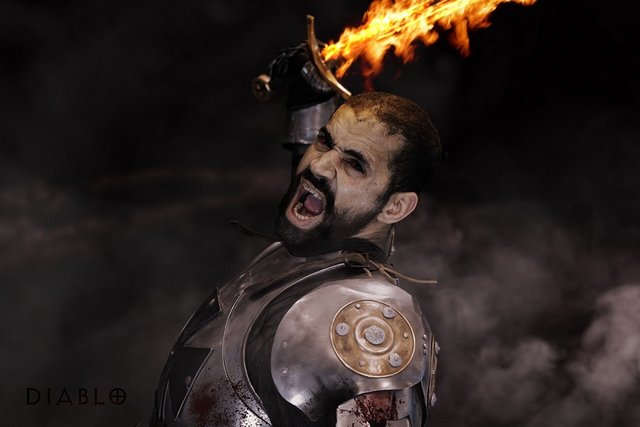 I don't understand french language, so here's what I got through the Google translator: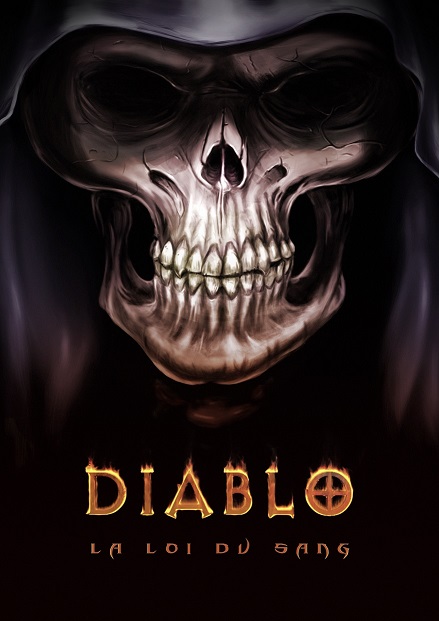 "Since time immemorial, the forces of light and darkness collide in a no thank you struggle for possession of the earthly world. Angels, Demons, Men. A precarious balance. But now, the fate of all is into the hands of a mercenary."
SYNOPSIS
Norrec Vizharan is not a lucky man. Born into a peasant family, he escaped the fate of high-ground by combining his talents lean muscles with two robbers ruins. Eking rapine in old Donj ons already visited by more seasoned competitors, his fate suddenly changes when he discovers the forgotten armor of Bartuc, the Warlord of Blood.
Armor that proves more powerful than it seems, and that wakes ambitions buried deep in his mind. But dreams of greatness, Norrec, will be difficult to achieve. Becoming the object of desire, it will face mysterious opponents servicing powerful forces, cross continents and oceans and sink into the depths of the underworld to fulfill his destiny.
Unless his greatest enemy is the armor itself, which seems to pursue its own ends …
The law of blood, a short film that takes you into the dark fantasy world of the Diablo: Legacy of Blood novel
where magic, intrigue and actions form an explosive cocktail to a final breathtaking!
Film Goals
The goal is to move up a gear. We made a film fan of Star Wars: The Old Republic, the year past, which was a huge success "400 000 views" all without financial support. This time, we are determined to do what little French succeeded without big budget mini blockbuster! This film is intended for international distribution and may, if Blizzard brings us interest, leading to a feature film.
Characters
Norrac is a mercenary with a troubled past who, with two partners, supplements his income by looting the ruins in search of forgotten treasures. During one of these raids, he will discover the lost Warlord Bartuc armor. Owned by a force greater than himself, Norrac will commit a terrible deed to reach that which he cannot control. Norrac will have to experience his sense of sacrifice if he wants to save a part of his soul and break the curse …
************************************************** **********************
Bartuc Warlord of Blood and his brother Horazon
Bartuc Horazon and his brother had the privilege to be part of the caste Vizjerei and thus acquire immense power. They were all attracted by the two black magic. However, while Horazon drew on the secret arts of the conspiracy and mind control, Bartuc set its interest arcane and demonic magic. He succumbed to the greed for power and the black energy invaded her soul. He allied himself with the forces of Hell for a better understanding of necromancy, but the price was very high: bloodlust and madness.
He fought alongside the forces of Hell in the conflict known as the "war of the mage clans" and against his own brother. Despite his prowess, he lost his life. Horazon was then united with the priests of Rathma to ensure Bartuc would not be able to recover. Bartuc was cursed and beheaded, his remains separated and sealed in two different places parties.
************************************************** **********************
Kara
Kara is one of the necromancers of Rathma. It is not master in the field, however, it is extremely powerful. She always carries with it the traditional weapon Rathma an ivory dagger. It will Norrac Vizharan to cross many hardships.
************************************************** **********************
Diablo
Diablo is the youngest of the Prime Evils, but it is the most dangerous … Although he owned and easily corrupted many humans, the soul of Diablo was finally trapped in a stone and exiled in the unfathomable abyss. Unless …
What will the funding be used for?
This funding will be used entirely for a record pre-production to the huge development.
– 2800 euros for the design: definition of narrative guidance, detailed synopsis, cutting sequence for 40 working days.
– 1200 euros for development – Writing: complete writing the screenplay for a production start at 18 working days.
– 1000 euros for the correction / rewriting: refining scenario based production requirements at 15 working days.
– 700 euros for technical cutting plane to plane at 15 working days.
– 999 euros for the acquisition of software Toon Boom Storyboard is a software design storyboard and animatic 2D required for a better workflow.
– 3000 euros for the storyboard due 43 working days for a total of 450 vignettes.
– 2000 euros for the chara-design concepts and art due 29 working days for a total of 16 and 13 chara-design concepts art.
– 1250 euros for estimating the FX budget plan type FX qualification necessary, quantification of personnel, equipment and software / licenses required, prior preparation of the production team tasks for each plan on the basis 33 working days.
– 700 euros for the translation into English of the entire project (to Blizzard Entertainment for approval before production begins) at 10 working days.
A total of 13,649 euros for a pre-production estimated at 6 months of full-time work.
We also accept gold coins, precious gems and identification scrolls or teleportation.