An all female creative team is working on the REBURN comic issue #2 and started a Kickstarter to fund its production. The team reached out to me via Twitter PM to inform me that Overwatch's Symmetra voice actress Anjali Bhimani is supporting this project.
The $200+ Pledge features a 30-minute virtual meet and greet with Anjali Bhimani.
They also have a $100 Symmetra Fan Art pledge by Vivian Truong — signed and personalized by Anjali Bhimani as a Kickstarter Exclusive.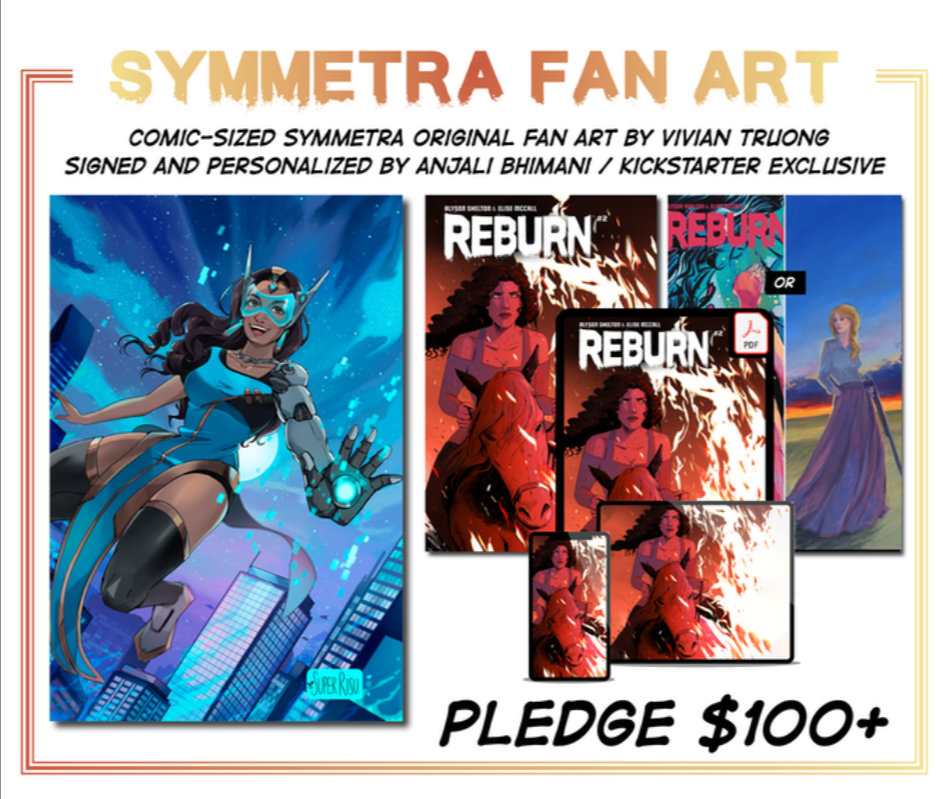 28-page creator-owned full color comic book by an all female team

The Reburn Comic website for further details about the projectl; or visit the Kickstarter page to learn about each pledge tier starting at $10. Digital version of the comic is also available, as well as alternate covers from various female artists.

REBURN comic is honored and excited to be working in collaboration with actress Anjali Bhimani, the voice of Symmetra of Overwatch and Rampart of Apex Legends. Reburn, an entirely women-led independent comic, follows a super-powered woman named May as she fights against the oppressive Unity in a dystopian society that follows a devastating flood. To read the entire synopsis of the comic, you can visit the Reburn website (https://reburncomic.com).

Our team has been lucky enough to partake in press opportunities to let followers of both Overwatch and Apex Legends know about Anjali's involvement in our project. Reburn's Kickstarter campaign is proud to offer pledge tiers with Symmetra fan art signed by Anjali Bhimani and even 30-minute virtual meet-and-greets! To check out our latest Instagram Live chat with Anjali, find it on her Instagram at @sweeetanj in the IGTV tab.

Kindly, Team REBURN