Blizzplanet correspondent David Frazier interviewed Micky Neilson at the 2013 San Diego Comic Con on Friday, July 19th to forward a combination of SOL community and Blizzplanet questions about licensed products revealed at the Blizzard Licensing Panel, and about products that weren't mentioned at the panel.
Among the topics Micky Neilson discusses are the Diablo III: Book of Tyrael
, World of Warcraft: Bloodsworn
, Blood of the Highborne, World of Warcraft: Vol'jin: Shadows of the Horde
, the upcoming World of Warcraft-themed children's book — Snow Fight, the DC Comics StarCraft OGN, and women characters in upcoming novels.
Special thanks to the New York Times Best Selling Author Micky Neilson (Blizzard Publishing Lead), "oasis in the desert" @TheLyns | Lyndsi Achucarro (Public Relations Specialist, Blizzard Entertainment) and Blizzplanet SDCC correspondent David Frazier.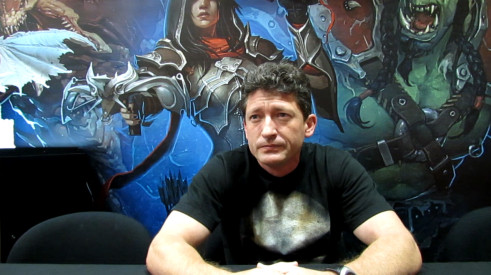 Blizzplanet Coverage: San Diego Comic Con 2013