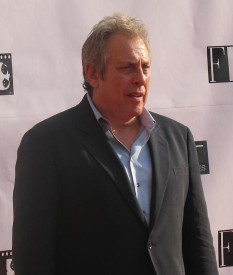 During an interview with SlashFilm, producer Charles Roven revealed plans to start shooting the Warcraft film during the first quarter of 2014. It's possible the Warcraft film might hit the big screen around 2015.
"First quarter 2014 we're going to shoot that movie. We're moving forward; obviously Legendary is making that film and I'm having a great time with Duncan." — said Charles Roven.
Charles Roven produced Man of Steel (2013), The Dark Knight Rises (2012), Get Smart (2008), and Twelve Monkeys (1995) — just to name a few heavy hitters.
2015 … Orly? Yarly!
It is interesting to hear the Warcraft film will hit the big screen on 2015. Not because of what you might think, but because a lot of films are scheduled to hit 2015 too.
Could the Warcraft film be at the top of the box office in 2015? Maybe. However, take a look at all the tough contenders the Warcraft film might be fighting against at the Box office. Let's see some of the known films to arrive on 2015.
MARCH
The Fantastic Four (Reboot) – March 6
The Penguins of Madagascar – March 27
MAY
The Avengers 2 – May 1
Assassin's Creed – May 22
JUNE
Justice League (DC Comics) TBD
B.O.O: Bureau of Otherworldly Operations – June 1
Inside Out (Disney/Pixar) – June 19
JULY
Pirates of the Caribbean 5 – July 10
The Smurfs 3 – July 24
Hotel Transylvania 2 – July 25
NOVEMBER
Ant-Man (Marvel) – November 6
DECEMBER
Kung Fu Panda 3 – December 23
2015 UNANNOUNCED / NO DATE
Jurassic Park IV
Avatar 2
Popeye
Star Wars: Episode VII
Untitled Batman Reboot
Prometheus Sequel
Mission: Impossible V
Ratchet & Clank
WarCraft
The Raven Pitch
Perfect 2
Snow White and the Huntsman 2
American Sniper
Crouching Dragon Hidden Tiger II: The Green Destiny