Journey to the Timeless Isle
Chromie: The Bronze Dragonflight has discovered a most unusual pandaren phenomenon, (class). Emerging from the mists, far off the coast of the Jade Forest – an island that was lost in time!
It is a dangerous place, perhaps the most perilous in all of Pandaria. But we are determined to unravel its mysteries.
Here, take this timepiece. A single click will whisk you to the island. Get yourself established, and speak with Watcher Alundra. She will guide you to our chief investigator.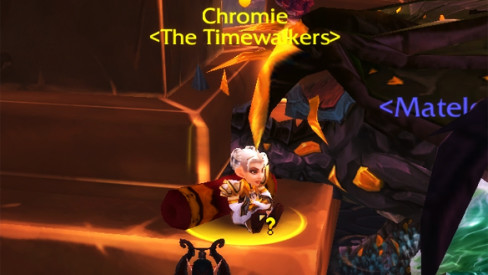 Objectives
Speak with Watcher Alundra on the Timeless Isle, off the coast of the Jade Forest.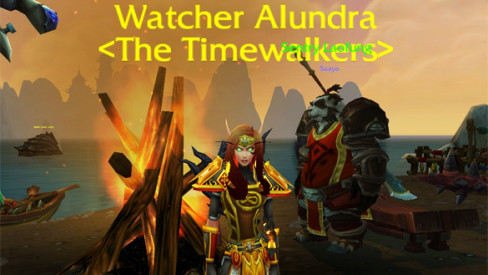 Completion
Watcher Alundra: I see Chronormu has made good on her promise! You are right on time.