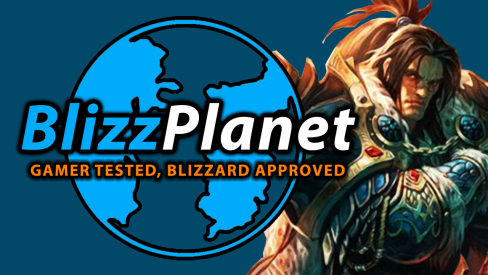 Blizzplanet is looking for responsible, energetic and passionate gamers to join our team of contributors.
Contributor Perks:
Potentially: Alpha/Beta access to upcoming Blizzard games.
Opportunity to interview the developers (Online or face-to-face).
BlizzCon Media Badge (if approved)
Press/Media badges for gaming conventions (if approved)
Resume booster & references
Join our team to write articles about your favorite Blizzard Entertainment video games. Please, fill out the form below.
Extras: Are you into eSports news, gameplay videos, podcasting, Web development, machinima, LUA/API coding? Please inform me in your message.
About Blizzplanet
Blizzplanet is a registered Blizzard Entertainment fansite since 2003. Our team is composed of of fans like yourself. We [write] about video games developed by Blizzard Entertainment. We also cover panels and interviews at BlizzCon, E3, GamesCom, New York Comic Con, PAX East, PAX Prime, San Diego Comic Con, and Toy Fair NY.
**To apply for the spanish site go here instead.