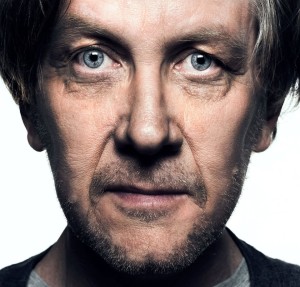 Our hero Robert Clotworthy, who plays the voice of Jim Raynor in StarCraft II, posted on Facebook that he has an important StarCraft-related announcement to make this Sunday, August 11th during an interview with Joshua Gray (known as Clutch).
"Look for an important StarCraft announcement from me during my live interview with Josh "Clutch" Gray on Sunday. Any guesses as to what that might be?" — said Robert Clotworthy.
Now what could this announcement be? Especially when Blizzard Entertainment has no scheduled announcements to make until GamesCom and BlizzCon?
Is it about StarCraft II: Legacy of the Void? Is it about Blizzard All-Stars which features Jim Raynor? Is it a StarCraft II novel going audiobook featuring Robert's voice? Or something else?
What do you guys think? (plays Beethoven's 5th, below) — source
Update: The interview will take place at the StarCraft II World Championship Series (WCS) America Premier League Finals – Day 2. No ETA when exactly, but the livestream begins at:

San Francisco – 4:00pm (PDT)
New York City – August 11 7:00pm (EDT)
Paris – Monday, August 12 1:00am (CEST)

Yesterday's broadcast last about 8 hours, so it's impossible to determine at what time in specific the interview takes place other than watching the entire thing, or waiting for Blizzplanet to post the news. The interviews happen usually after a StarCraft II match ends. The livestream will be here: — https://wcs.battle.net/sc2/en