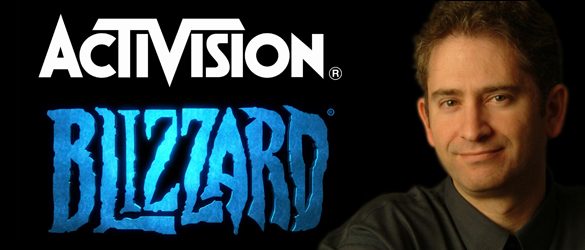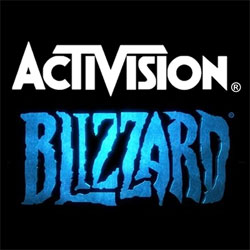 The Activision Blizzard Q3 2012 Financial Results conference call was held on November 7th at 4:30pm EST / 1:30pm PDT.
Blizzard CEO Mike Morhaime talked briefly about the overall progress of Diablo III, World of Warcraft: Mists of Pandaria and StarCraft II: Heart of the Swarm. He estimates StarCraft II: Heart of the Swarm is coming out on the first-half of 2013 (January-June range). BlizzCon 2013 and a Diablo III expansion were officially confirmed by Mike Morhaime at this conference as well. Listen to the recording below.
For the first nine months, Activision Blizzard was the #1 PC publisher in the U.S. and Europe. Additionally, for the third quarter, Blizzard Entertainment had two of the top five PC games with Diablo III and World of Warcraft: Mists of Pandaria.

Since its release in May 2012, Blizzard Entertainment's Diablo III was the #1 bestselling game in dollars and units on the PC in the U.S. and Europe.

On September 25, 2012, Blizzard Entertainment released World of Warcraft: Mists of Pandaria, and sold through approximately 2.7 million copies of the game as of its first week of release. Additionally, on October 2, 2012, World of Warcraft: Mists of Pandaria was released in China, marking what the company believes to be the first time any game has officially released in China as part of a global launch.

As of September 30, 2012, Blizzard Entertainment's World of Warcraft remains the #1 subscription-based MMORPG, with more than 10 million subscribers.

Diablo III has already sold an excess of 10 million copies.
Listen to the Conference Call
This recording captures only the portion where Mike Morhaime talks about Blizzard Entertainment's results.
Transcript
Mike Morhaime: The third quarter for Blizzard was a very successful one, thanks in large part to the launch of Mists of Pandaria at the end of September. As of the first week, more than 2.7 million copies sold through and subscribership had grown to over 10 million at the end of the quarter. We also launched the game in China just one week after the other regions, which as far as we are aware, is the first time any game has officially released in China as part of a global launch. Overall, it was a successful launch and we were very pleased with the reaction from players and critics.
The team worked hard to create a good variety of deeply engaged content for a wide range of players. The challenge mode and the new raids had been very appealing for hardcore players, while our other new features, such as the pet battle system have been popular with players across the board. This breadth of new content, combined with a vast amount of existing content in World of Warcraft, has resulted in the game that has a lot to offer for veterans, as well as newcomers to online gaming.
We're looking forward to maintaining engagement by providing more frequent content updates. The first major update to Mists of Pandaria is already in public testing, with additional updates to follow. We have other initiatives planned for the holiday season that we hope will maintain momentum from the launch and continued growth in the community.
Moving on to Diablo III, the game continued to sell very well in the quarter, riding the momentum from its record-breaking launch in May. We've updated the game several times to add new features and these changes have been received well by the community. Next on the slate for Blizzard will be Heart of the Swarm, the first expansion to StarCraft II. With 6 million copies of Wings of Liberty sold to date, we have a large community of players eagerly awaiting the next installment of StarCraft.
Beta testing for Heart of the Swarm is well underway and the development team has been collecting great feedback from the community. Just last week, we made a major content update to the beta in order to test some important community features, which have been well-received by players. These features are designed to improve the social aspect, as well as the overall user experience for StarCraft players. We're working hard towards a first-half 2013 launch for Heart of the Swarm.
We plan on closing out 2012 with one more major initiative, our Battle.net World Championship event, which will take place on November 17th and 18th in Shanghai, China. This event is the culmination of months of intense eSports competition, involving dozens of online tournaments and live events across five continents. The global finals will be very much like a World Cup of eSports with more than 60 top pro gamers in StarCraft II and World of Warcraft competing at the event. The sold out Battle.net World Championship will be broadcast online to a global audience. Live streams and information about the tournament can be found at https://www.battle.net/bwc.
In closing, we're very pleased with the success of Mists of Pandaria and Diablo III continues to be a top seller on the PC chart. Heart of the Swarm is well on its way and we have other exciting projects in the pipeline. BlizzCon will be returning next year as well, adding to what will be a busy 2013 for Blizzard. We continue to build on our infrastructure for long-term growth and remain focused on creating high-quality content for all of our players around the world.
Douglas Creutz (Cowen and Company): You mentioned you're at above 1 million peak concurrent users in China. I just wondered how that maybe compared to levels that you've hit after prior expansion launches. And then secondly, if you could just talk about where you are with DOTA All-Stars?
Morhaime: Let me start with the second one, which is Blizzard All-Stars is in development and we're doing some great work. Some internal testing is underway. We're doing a lot of things to experiment with gameplay and I don't really have anything concrete to announce on this call, other than we're very excited about the game. So with respect to China, I really don't have anything to announce in terms of historical comparables. I think — other than to say that the engagement has increased with the launch of the expansion and we're very happy with the reception.
Stephen Ju (Crédit Suisse AG, Research Division): The prior iterations of Diablo II expansion pack released about 1 year after the game itself came out. So wondering if you have anything you share in terms of whether or not you have a similar plan for Diablo III to keep your users engaged?
Morhaime: We do have a plan. An expansion planned for Diablo. I don't have any timeline to talk about. I think that the most important thing for us always comes down to the quality of the expansion and the gameplay, and so that will be a big factor in terms of driving our schedule.
Slideshow
Original Post
Starting tomorrow, Activision Blizzard will broadcast its third-quarter financial results conference call. Previous conference calls have been informative, while at other times not as much.
There is a slight chance that Mike Morhaime might announce or provide an approximate internal target for the official StarCraft II: Heart of the Swarm release date. Again, it is a possibility. Not guaranteed.
Micky Neilson was very cryptic on when StarCraft II: Heart of the Swarm would be announced. Check out the New York Comic Con 2012 videos.
Keep your eyes on Blizzplanet for images and details of whatever might come from the lips of Mike Morhaime. If you are able to listen to the broadcast on Wednesday, make sure to read the press release for further details. This news post will be updated tomorrow.
Press Release
Activision Blizzard To Release Third Quarter 2012 Results On November 7, 2012
SANTA MONICA, Calif. , Oct. 11, 2012 /PRNewswire/ — Activision Blizzard, Inc. (Nasdaq: ATVI) intends to release its third quarter 2012 results after the close of the market on Wednesday, November 7 , 2012. In conjunction with this release, Activision Blizzard will host a conference call that will be broadcast over the Internet.
Wednesday, November 7, 2012
1:30 pm Pacific Time ( 4:30 pm Eastern Time )
To listen to the call, please log onto:
https://investor.activision.com/events.cfm
Or dial:
U.S. and Canada: 888-455-2265
International: 719-325-2481
Passcode: 7041557
Anyone planning to dial in to the call should RSVP to Pam Beaver at:
E-mail: PBeaver@activision.com