The Activision Blizzard Third Quarter Financial conference call took place on November 6th, 2013 at 1:30pm PDT.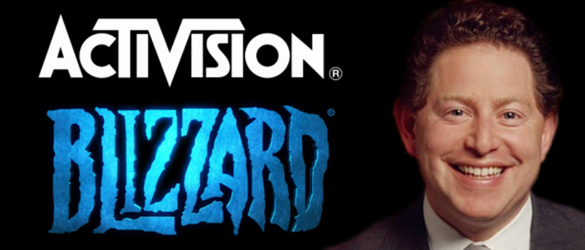 Bobby Kotick, Chief Executive Officer of Activision Blizzard, said: "Our third-quarter results exceeded our expectations, and we are able to raise our outlook for 2013 net revenues and earnings per share.
Robust continued engagement with our core franchises drove digi tal revenue, which constituted a majority of all revenue. This quarter demonstrates that games like Call of Duty and World of Warcraft engage and entertain our fans year round."
Kotick added, "We recently released new titles in two of the most popular franchises in entertainment, Call of Duty: Ghosts and Skylanders SWAP Force. We are thrilled by the quality of those games and we are excited to show what we can do with them on next-generation consoles in the coming weeks. We are also in the process of a beta launch for our first major free-to-play game, Hearthstone: Heroes of Warcraft.
However, we continue to believe that the fourth quarter this year presents a unique and challenging landscape due to increased competition and uncertainties surrounding the console transition.
We are confident in our ability to navigate these challenges successfully, particularly in light of the recent completion of our transaction with Vivendi and the focus and flexibility provided by our return to independence."
As of September 30, 2013, Blizzard Entertainment's World of Warcraft remains the #1 subscription-based MMORPG, with approximately 7.6 million subscribers.
In North America, Blizzard Entertainment's StarCraft® II: Heart of the Swarm® was the #1 PC game for the first nine months of 2013.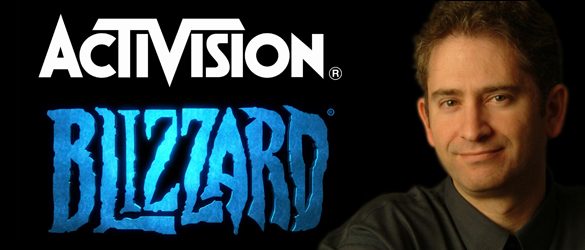 Morhaime: Q3 was an eventful quarter for Blizzard. We launched our first console game in many years with Diablo III. We also announced an expansion pack for Diablo III — Reaper of Souls.
Additionally, beta testing for Hearthstone kicked off and we released significant content update for World of Warcraft.
All of this activity has netted out to a strong quarter where we ended higher in net revenue and operating income versus Q2 mostly due to the Diablo III console launch on September.
Revenues and income were down year over year — as expected — due to the successful launch of Mists of Pandaria and the ongoing sales of Diablo III during the same quarter last year.
Going into more specific details with World of Warcraft, we're very pleased with the response to Siege of Orgrimmar — the massive content update we released in September. This update included a huge new raid dungeon with major story elements, as well as a new area to explore and features that improved the game's accessibility.
Flexible rates now allow groups of variable size to participate in the end-game raiding dungeons. Meanwhile, the Proving Grounds feature trains players to improve their play in specific roles, preparing them to participate in end-game content. Player response to the content has been good, and we saw increased engagement that has contributed to maintaining relatively stable subscribership quarter-over-quarter. We'll continue to invest heavily in World of Warcraft to deliver frequent, high-quality content to our players.
Moving on to Diablo III, we are pleased with the response to the games launched on PlayStation 3 and Xbox 360. Lifetime sell-through of the game across all platforms has reached over 14 million copies, and reviews have been very positive about how the game plays on console. Much of the praise has been centered on changes we made to the loot system and our decision to keep the auction house off of the console platform. Players and critics alike have noted that these changes have resulted in a more fun and satisfying game experience. That reaction factored in our decision to remove the auction house from the PC version of Diablo III effective next March, which players have also responded very positively to.
We're building upon those design philosophies for loot and incorporating them into Reaper of Souls, the Diablo III expansion pack — which is coming for PC and PS4 in 2014.
In addition to the new loot system, Reaper of Souls will include an additional player class, the Crusader, and more gameplay modes for the endgame to keep players engaged. The reaction to Reaper of Souls at Gamescom was very positive, and we are looking forward to revealing more about the game at BlizzCon.
It was also a busy quarter for Hearthstone, our free-to-play digital card game for PC and iPad based on the Warcraft universe. In Hearthstone, players build decks of cards that feature familiar spells and creatures from World of Warcraft, and battle against each other using the cards. Players can collect cards simply by playing or by purchasing digital packs. They can also purchase entries into a special competitive mode of play called The Arena in exchange for either in-game currency or a small fee.
We've seen a great response from the community with the closed beta test, which kicked off in August. Hearthstone quickly became one of the most popular streaming games on Twitch, and we have been expanding the beta test to encompass more regions and a wider group of players. We're continuing to work on polishing the game as we drive towards open beta testing.
Rounding out our big announcements since the last call is the name change of Blizzard All-Stars to Heroes of the Storm, which is our take on free-to-play hero brawlers. We've done an extensive internal test on Heroes over the past several months, and as the game has evolved, we felt it was appropriate to change the name to something more fitting of the gameplay experience.
We're looking forward to sharing more details about Heroes at BlizzCon, which is taking place this weekend at the Anaheim Convention Center. This is another sold-out show, with more than 20,000 attendees coming to Anaheim from more than 40 different countries.
Our global community will also follow along through DIRECTV, online pay-per-view on blizzcon.com and partner broadcast in other regions. We will be showcasing our biggest pipeline of games ever and showing our appreciation for our community through contests, meet-and-greets and of course, major eSports spectacles.
The World of Warcraft Arena invitational and the global grand finals of the StarCraft II World Championship Series will be taking place, along with an invitational tournament for Hearthstone, featuring popular community personalities.
All of us at Blizzard can't wait to get back to BlizzCon and connect with our players. We hope you'll join us there or follow along online with a virtual ticket available online at blizzcon.com.
We are looking forward to celebrating a shared passion of gaming with our players, hearing their feedback on our newest game content and taking that energy and knowledge back to work as we drive towards an exciting 2014 for Blizzard.